Pick-up location Architecture in Amsterdam
Cruise along the most beautiful buildings and harbours
Experience the new Amsterdam from the 'IJ' waterfront
Can you still picture the images of Amsterdam Sail? All those famous sailing boats passed by our architecture route. Sailing through the new Amsterdam yet still experiencing the atmosphere of the days that Amsterdam was a Dutch East India Company port. Wide and big water, beautiful, modern architecture, warehouses and shipyards. Preferably choose this route when the weather is clear for the best panorama views.
Five unique spots on the 'IJ' waterfront and the ports
One of the most futuristic buildings on this route is the film museum EYE. The architecture is beautiful and when the weather is good the huge terrace with panoramic views of the 'IJ' is always full of hip Amsterdam people. It is all about seeing and being seen and a true joy to cruise by. Other futuristic buildings on this route are 'Science Center Nemo' and 'Muziekgebouw aan het IJ'. The recently renovated 'National Maritime Museum' is a sight for sore eyes for other reasons. With its traditional and impressive character it is definitely worth taking a picture of. The route continues through 'Prinseneiland', one of the western islands. It feels like being in the old Amsterdam of the days it was still an important port. The warehouses and shipyards bring with them a special atmosphere.
Sights:
Film museum EYE
Science Center Nemo
Muziekgebouw aan het IJ
National Maritime Museum
Prinseneiland
History and future meet on the 'IJ' waterfront
Rent a boat with family or friends and let the architecture soak in on this architecture route. The futuristic buildings, the warehouses and shipyards make sure you get to see the most beautiful panoramic views.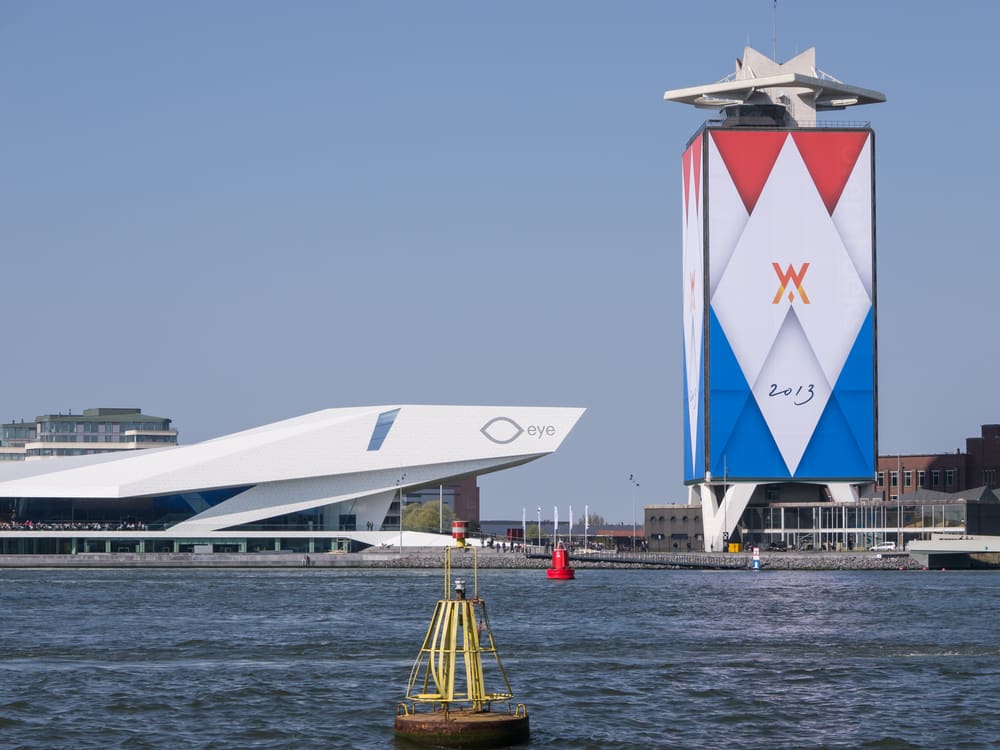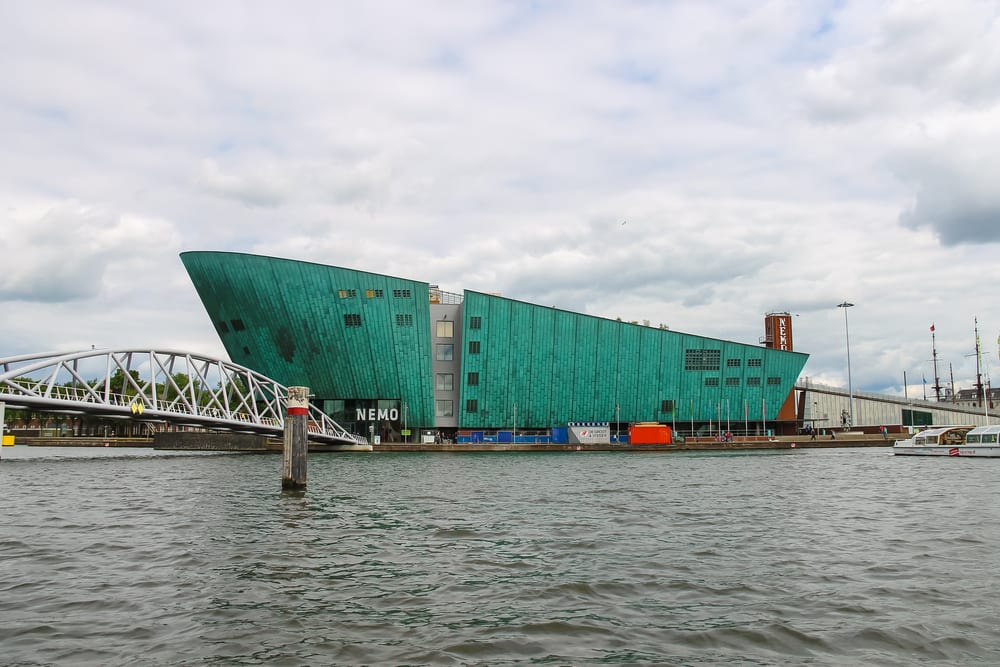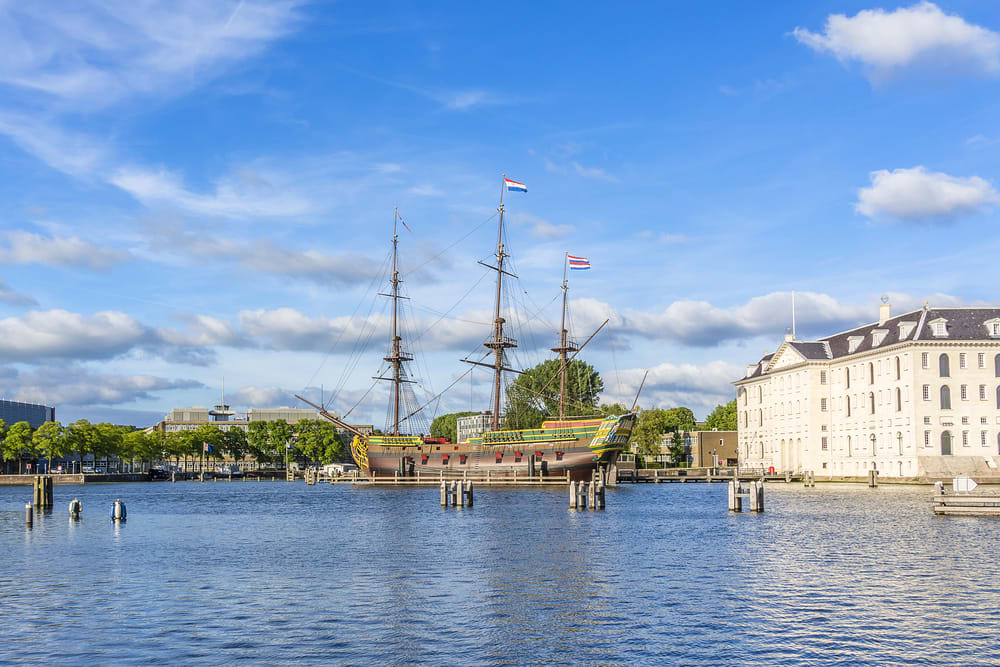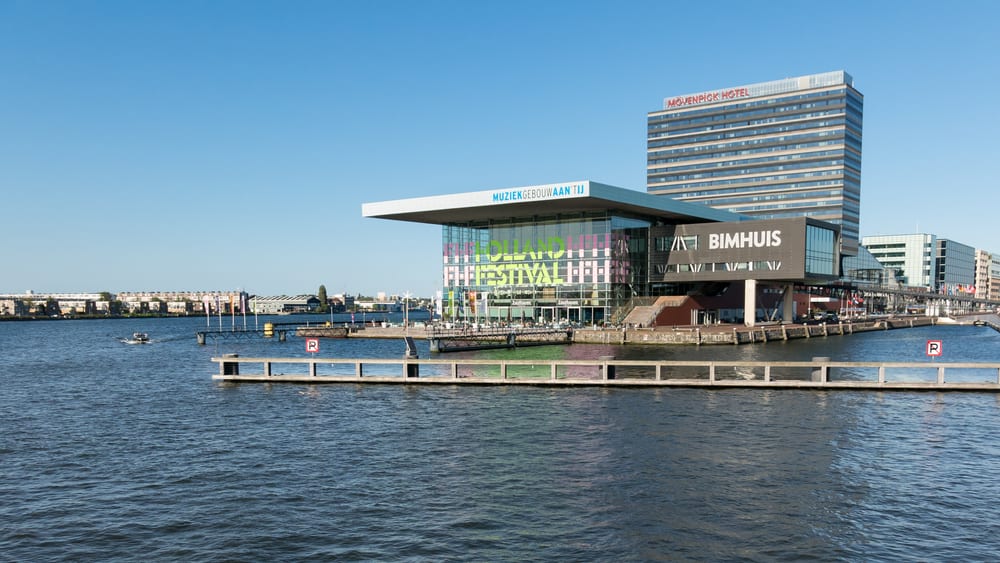 This Amsterdam route is indicative. Do you have a request? Feel free to let your skipper know when boarding.
Boats that board from Architecture