The most famous light festival in the Netherlands is back in Amsterdam. For 53 days, Amsterdam's canals have been illuminated by art. The exhibition called "Disrupt!" will focus this year on the disruption of life and the world. Think of an earthquake or an economic crisis. A very radical event. With this theme in mind, artists from home and abroad have been inspired. They use light to be disruptive and to give us as a spectator a new impulse for our lives.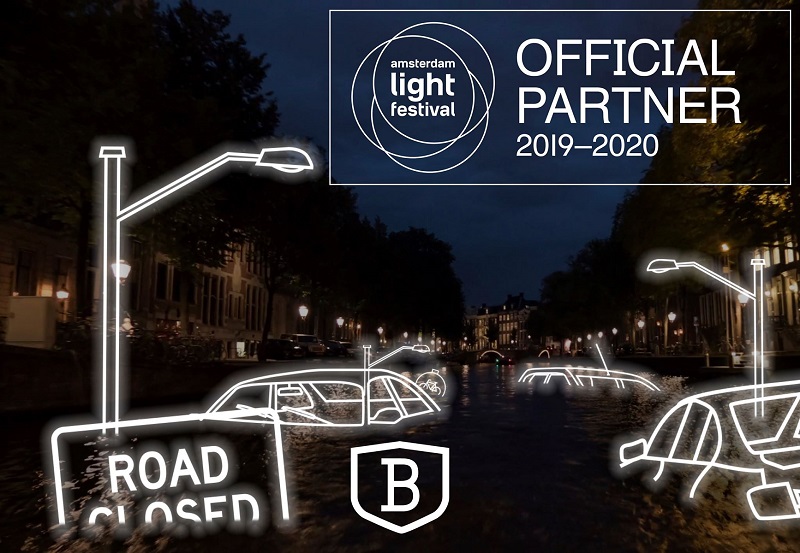 Gabriel Lester, one of the collaborating artists, draws his inspiration mainly from "mysteries" and "things that are unsolved." His artistic ability embraces every medium. His work is implicitly narrative, explicitly visual or both at the same time. It is often about a way to relate to the world.
The work of Krijn de Koning often has a disruptive character. With his work he tries to break through the usual way we look at an object. De Koning's art is not just a spatial intervention; his work can best be described as a mix between installation art, painting and architecture. For edition # 8, he transforms a famous Amsterdam landmark. This time not with bulkheads, but with light.
You can admire this exhibition on foot or from the water. The sailing route has been changed from previous years. We have developed wonderful offers for you so that you can enjoy the art and also the city of Amsterdam in style. It is also important to mention that the Amsterdam Light Festival takes place in the winter. You do not have to worry about the cold. Our boats are in fact heated.
Enjoy the exhibition together with us. See you on the water.