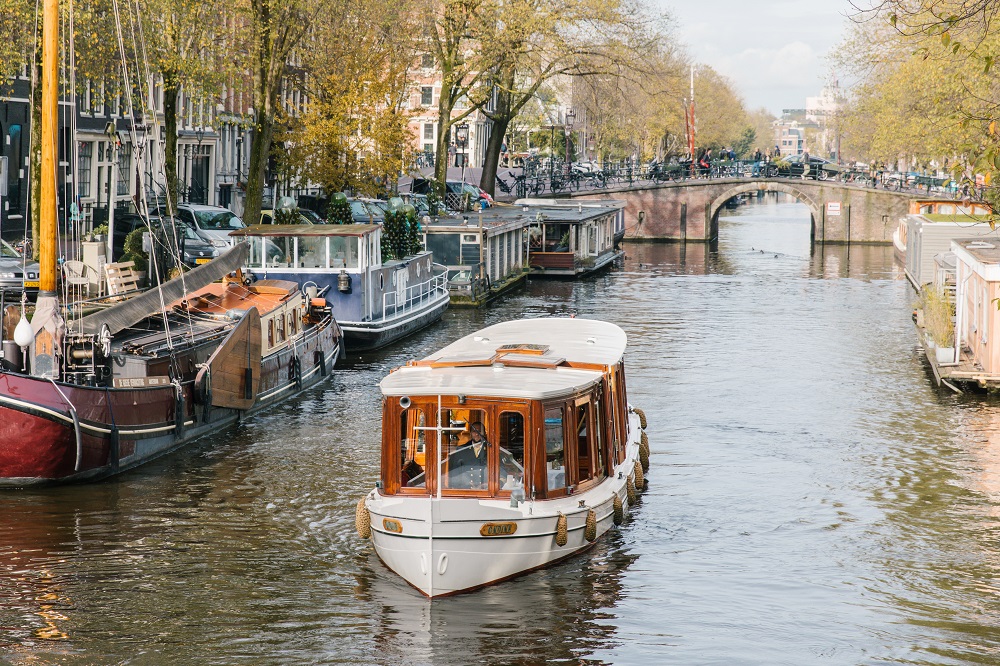 We don't have the option to start take-away or delivery, but this doesn't mean we can't stay productive. We, as Amsterdam Boats, do everything we can to stay in touch with you, our guests, and to prepare for what we always do: deliver the perfect customized cruise so that you can enjoy the event without any worries. Due to the circumstances we have sailed to a lesser extent in the past year, but we are happy that several cruises have already been booked for next year!
Following the press conference last Tuesday, there are some possibilities again. The extra measures have beeb dropped and the city of Amsterdam lifted the boating ban. We have been still long enough, we can welcome you again on our beautiful boats!
There are several measures that we need to take into account, but we are pleased with the possibilities. The cruises that we are allowed to provide are currently without catering, but you and your group are on a beautiful heated, private, boat on the Amsterdam canals. Of course the boats will be decorated in the Christmas spirit.
The museums, theaters, cinemas and zoos are also open again. How great would it be to combine this and sail to 1 of these locations in style? We can pick you up at a place of your choice in Amsterdam and drop you off at the desired theater, museum or Artis. The other way around is of course also possible 😉
Although we are not yet allowed to organize dinners or a cozy Christmas drink with friends, sailing through Amsterdam remains one of the best things to do in our capital. Sailing on the beautiful Amsterdam canals with good company is an experience for everyone to never forget.