Now that we will fully enjoy holidays in our own country, it is also the perfect opportunity to get to know the capital Amsterdam better. We are happy to share our tips for a great day out with friends or a romantic weekend away with your partner.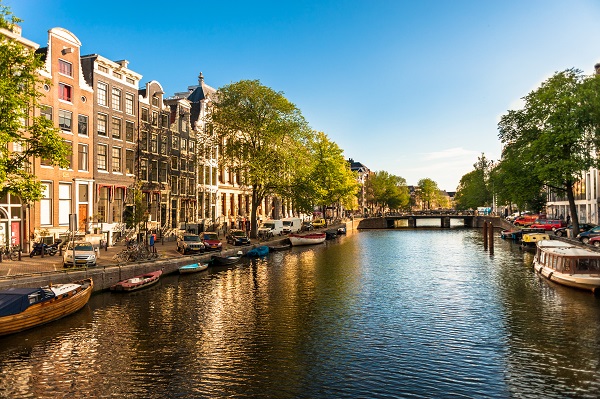 Day out with friends
→ Scavenger hunt through Amsterdam
How well do you know Amsterdam? During a 2.5-hour scavenger hunt, topics such as the versatility of Amsterdam, the history of Amsterdam's city center, crime, prostitution and drug trafficking are discussed. The route runs in a circle; the starting point is also the ending point. A scavenger hunt can be booked from €25,-, but wiht the Amsterdam Boats promotional code you will receive a 20% discount! Order your scavenger hunt here.

→ Craft beer boat tour
Would you like to relax and enjoy the canals on a boat? Then te Craft beer boat tour is the perfect option for you! Enjoy a 1.75 hour cruise through the historic Canal Belt while we serve three unique, locally brewed, craft beers. During the comfortable cruise, matching hot and cold finger food is served. You can book the Craft beer boat tour for only € 39 per person. Click here and book directly.

→ Final Touch Poolen en Snooker
Challenge your friends with a game of pool! In the heart of Amsterdam you can play snooker, pool, shuffleboard and other games. The cozy setting and the staff will make you feel as if you were at home. At the bar you can choose from a wide range of good beers, tap or bottle, soft drinks, great coffee and various snacks. Book your table now with 50% discount via 020 6209252 wit reference tot the Amsterdam Boats news letter. This offer is only valid in July.
A weekend away with your partner
→ Visit a museum
Up for a cultural activity? Amsterdam offers a range of great museums. Go back in time during a visit to the Rijksmuseum and discover the story of 800 years of Dutch art and history from the Middle Ages to Mondrian. More interested in world cultures? Then plan your visit to the Tropenmuseum and be inspired by universal human themes. Learn about the vast cultural diversity of the world and discover that apart from the differences, we are all the same: human. More of modern art fan? Then the Moco museum is your pick! The Moco Museum exhibits a wide range of modern and contemporary art, from artists who especially excel at processing irony on thecontemporary society.

→ Luxury dinner cruise
To relax after your cultural trip you can experience the city quietly from the Amsterdam canals, during a 3 hour luxury dinner cruise. You will be welcomed on board a classic (salon) boat with a festive aperitif. Then the boat departs for a fantastic sailing route through the historic center of Amsterdam. While you enjoy the view we serve, à la carte, a 3-course dinner with a surprising appetizer. Dinner is served directly from the kitchen of a restaurant located on the canals. Book the Luxury dinner cruise here for only € 95 per person.

→ Book a romantic overnight stay
End your day and unwind in a luxurious hotel room in the center of Amsterdam. Take advantage of a Staycation deal at one of our favorite hotels such as Hotel Ambassade, InterContinental Amstel Hotel or Grand Hotel Amrâth Amsterdam.