Last week on the 2nd of June the new Amsterdam Boats | Tickets website was launched, with the first two available sailing experiences. These experiences have already taken place a number of times and it has been a great succes time and time again!
"Had a nice trip. Everything well arranged with snacks and drinks. Easy to find. Nice, helpful staff and nice skipper. Beautiful boat!"
— J. van der Veen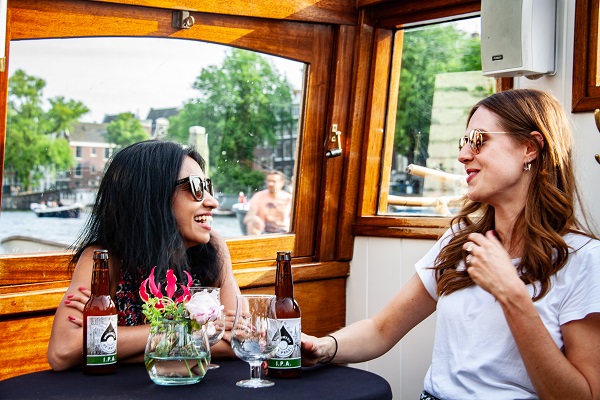 What are you going to do?
You will be welcomed aboard our luxury classic boat with a surprising beertail, after which the boat departs for a 1.75-hour craft beer boat tour through the historic city center of Amsterdam.
While you enjoy a lovely cruise through the UNESCO World Heritage canal belt we serve three unique Amsterdam-brewed craft beers from three different breweries. During the cruise a selection of matching hot and cold fingerfood is served. Cheers!

The craft beer boat tour can be booked online and sails every Friday, Saturday and Sunday at 3:00 PM. May we welcome you on board?