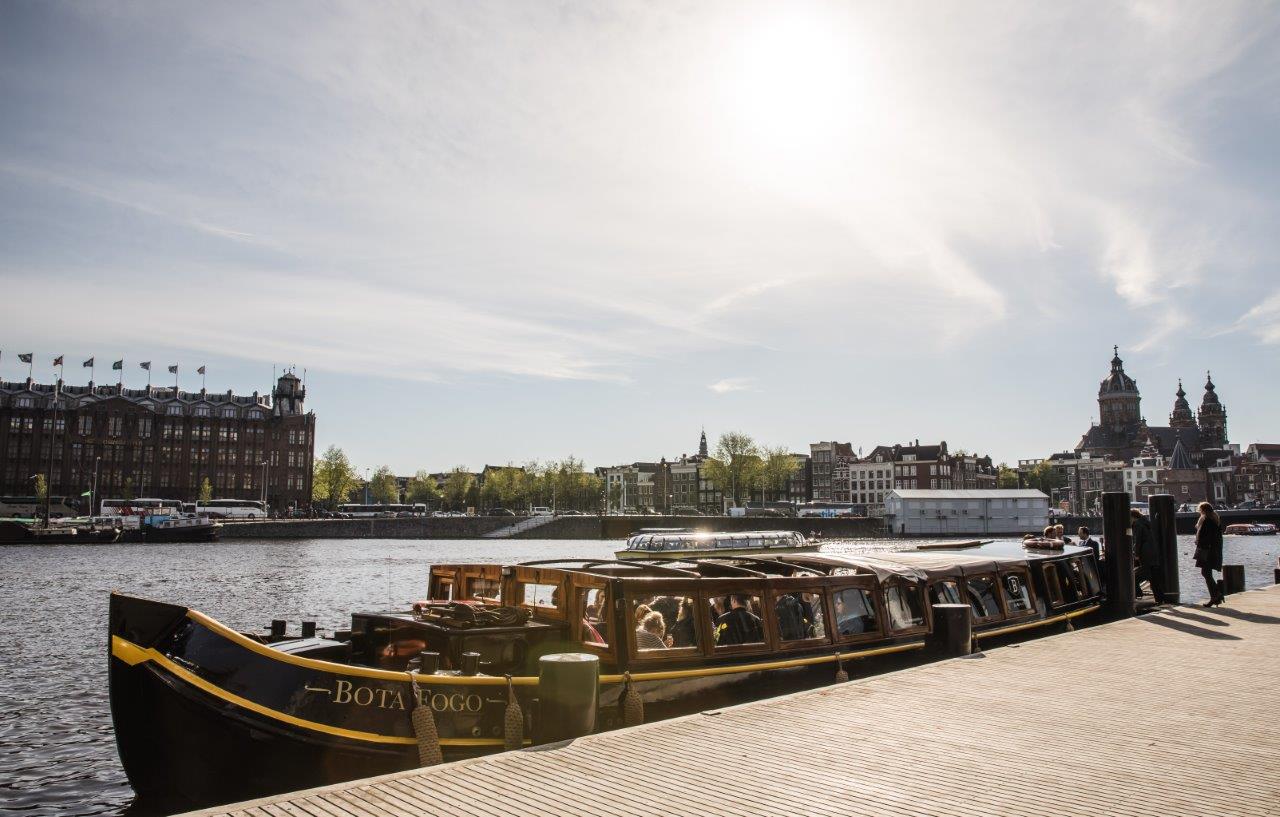 Amsterdam Boats has been renting out luxury (saloon) boats in Amsterdam to groups since 2009. With passion for classic boats, friendly service and good food and drinks, we have been ensuring that our guests leave with a smile for more than ten years.
With the corona crisis, it soon became clear that we had to adapt to new circumstances. Before the crisis started, we increasingly received the question whether people could use our services without hiring an entire boat. The past 2 months have been hard work and June the 2nd at 13:00 we launched a unique ticket platform for luxury experiences on the Amsterdam canals. Take a quick look at:
Now everyone can buy an individual ticket and step on board to enjoy one of our exceptional sailing experiences on the Amsterdam canals. As of today, the first two experiences can be booked:
Luxury dinner cruise: 3-hour cruise with elegant à la carte 3-course dinner on a luxurious boat including appetizer and aperitif
Craft beer boat tour: 1,75-hour cruise with a tasting of three different, Amsterdam-brewed craft beers on a luxurious boat including a surprising 'beertail' and matching fingerfood
New experiences will be added the coming period and we will keep you posted.